1818-1887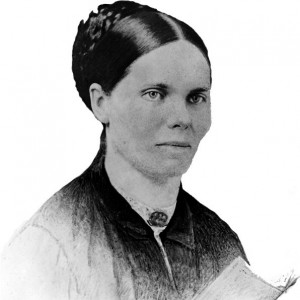 Georgiana Bruce was born in Bristol, England in 1818 and emigrated to North America when she was 20 years old. She quickly was drawn to the Brook Farm experiment along with her 14-year-old brother and joined the association in June 1841. She began writing when she was at Brook Farm and was influenced by Margaret Fuller, Nathaniel Hawthorne, and the spirit of Transcendentalism. She hoped to become a teacher some day. At Brook Farm she joined the "Fancy Group," where women used their skills to paint lampshades and screens which were sold to raise money to keep the Brook Farm enterprise going. Unhappy with adoption of Fourierism, she left Brook Farm in February 1844.
After leaving Brook Farm, she became assistant to Eliza Farnham, the director of the female division at Sing Sing prison in N. Y. She traveled to Santa Cruz on the West Coast in 1850 where she and Eliza purchased and worked a farm for two years. They grew potatoes, fruit, and raised poultry. She also taught and became involved in the women's suffrage movement, the temperance movement, and anti-slavery crusade.
She later married Richard Kirby, and they had five children. She continued to write fiction and short stories. Her memoir, Years of Experience: An Autobiographical Narrative was published in 1887, as well as her diary. Georgiana Bruce Kirby died in 1887 at the age of 68. A school named after her in Santa Cruz exists to this day and is based on her ideals.