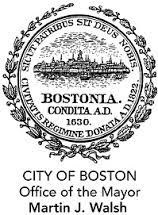 New Brook Farm received final notice that the Community Preservation Act (CPA) Advisory Committee has granted $20,000 for Brook Farm, after approval by the Boston City Council. The CPA Advisory Committee origianlly recommended $20,000 to be expended on archeological investigations and landscape improvements.
As noted by Ray Porfilio, President of New Brook Farm in January 2020, "we're grateful that Brook Farm will be receiving CPA funds and look forward to working with the City and DCR on getting started.  A more detailed assessment of the archaeological resources at Brook Farm where there may be ground disturbances for an eventual demonstration garden and farm plot is essential.  This helps advance New Brook Farm's vision," noted Porfilio.
New Brook Farm submitted the grant request for CPA funds. Brook Farm is one of forty sites city-wide recommended for funding. The City awarded $24 million of available CPA funds. Ten affordable housing projects were funded, along with 14 preservation and 16 open space projects. Over sixty percent of CPA funds have been set-aside for affordable housing programs. CPA was authorized by the voters of Boston in 2016 to fund affordable housing, historic preservation, open space and public recreation.
Local district city councilor Matt O'Malley was particularly supportive of New Brook Farm's application along with at-large councilor Anisa Essabi-George. Rosanne Foley, Executive Director of the Boston Landmarks Commission joined in supporting the funding application.
Brook Farm is a City of Boston Landmark and is listed on the National Register of Historic Places for its significance in the intellectual and social history of the United States. In the mid nineteenth century Brook Farm was the site of a short-lived, but influential Transcendental utopian community.
New Brook Farm is a nonprofit sustainable agricultural, educational, and environmental initiative at historic Brook Farm. Brook Farm is owned and operated by the Massachusetts Department of Conservation and Recreation (DCR).