Registration required – attendance limited to 30 persons
Date: October 29, 2022 (Saturday) 1:00 p.m. – 3:00 p.m. rain or shine
Location: brook farm historic site- 670 baker st., west
Roxbury
Audience: adults & children – 10 years & up – no pets!
Admission: free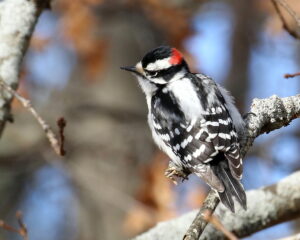 Join us as we partner with a Mass Audubon Teacher/Naturalist for an autumn nature walk at this 180-acre conservation area managed by the Commonwealth of Massachusetts Department of Conservation & Recreation (DCR). Learn the history of the famous Brook Farm utopian community that occupied this site from 1841-1847 as we explore woods, meadow, and marsh focusing on departing migrants and other songbirds.
Trails are wide and flat. We will cover approximately 3 miles on foot. This is a rain or shine event, so please dress accordingly. We recommend sturdy shoes or boots and suitable rain wear. Meet in the parking lot at the entrance to Gethsemane Cemetery, 670 Baker Street, West Roxbury, located on the boundary between Newton and West Roxbury. Park your vehicle adjacent to "The Print Shop" (the first building to your right -about 75 yards from the Baker Street entrance).
Register at https://www.massaudubon.org/program-catalog/boston-nature-center/85036-autumn-nature-walk-at-brook-farm-national-historic-site
For further information, contact:
[email protected] or [email protected]